William Harkness
Co-founder
James Johnston
Co-founder
InterSurgeon is an interactive website designed to bring individuals and organisations together in partnerships to improve surgical care globally.
In 2016 the ISPN was invited to become a stakeholder in the Global Initiative for Children's Surgery (GICS) and William, then President elect of the ISPN, was invited to attend as their representative. This began his involvement with the Global Surgery movement, with a particular emphasis on Paediatric Neurosurgery. In April 2017 William was invited to take part in the International Symposium of the American Association of Neurological Surgeons (AANS) in Los Angeles where the theme of the meeting was Global Neurosurgery. He presented the case for developing Global Neurosurgery for children with both our adult neurosurgical colleagues and in conjunction with GICS, as many of the infrastructure needs for children's neurosurgery are much closer allied to our paediatric surgical colleagues.
Whilst at the AANS William met with a number of neurosurgeons who shared a common interest in improving education and access to treatment through collaboration. In particular, Jim Johnston gave a presentation of his work in Vietnam which led to discussions about what could be done on a wider scale. Jim had just completed a survey of the paediatric sections of the AANS and Congress of Neurological Surgeons (CNS) and within this it was clear that whilst many were keen to participate in international collaborations, there was no mechanism in place to facilitate this. The idea we proposed was to create an internet based platform where individuals and institutions could establish a dialogue with a view to creating partnerships for clinical treatment, education, training, exchange of personnel and donation of equipment. InterSurgeon was born!
In the summer of 2017 we commissioned Novagram to carry out a branding exercise and then develop the interactive website. Funding for this was very kindly provided by the ISPN and the University of Alabama in Birmingham. Additional funding was provided by a number of private individuals and thereafter we have received funds from the Joint Pediatric Section of the AANS/CNS and the Meditech Trust. We continue to actively seek financial support to continue our work and welcome donations from private individuals and charitable sources.
InterSurgeon went live for Paediatric Neurosurgery in March 2018 and following the launch we closely monitored membership and website visits to see whether our idea caught on with others. We are pleased to say it did and from that time until now we have seen a progressive increase in our membership and geographical locations covered. We now have over 360 members in 75 countries. In January 2019 we added Adult Neurosurgery and then Urology and many more surgical disciplines are planned. In March 2019 InterSurgeon achieved Charitable Status in England and Wales and shortly afterwards we signed a collaborative partnership with the G4 Alliance. This was resulted in the funding and development of the NGO platform and at the same time enabled us to open membership to all contributors to the surgical team. This was launched on November 19th 2019.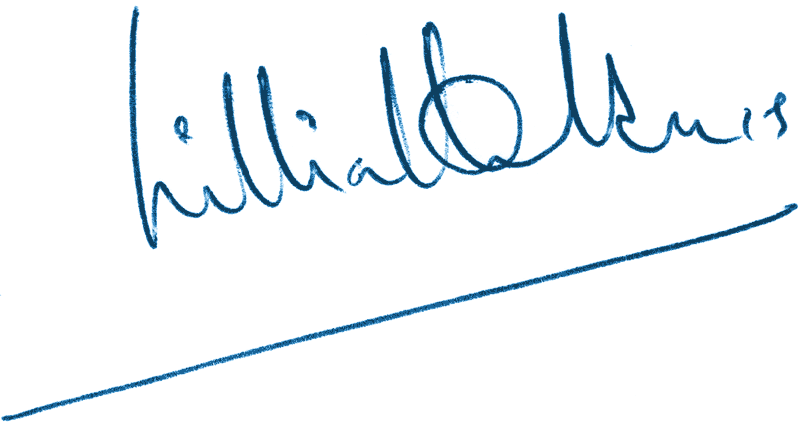 William Harkness
Cornwall, UK
James Johnston
Birmingham, Alabama, USA
Timeline
March 2020
Publication of The initial experience of InterSurgeon: an online platform to facilitate global neurosurgical partnerships (Neurosurg Focus 48 (3):E15, 2020 )
March 2020
InterSurgeon receives official endorsement and support from the Foundation for International Education in Neurological Surgery (FIENS)
February 2020
World Federation of Neurosurgical Societies creates Global Neurosurgery Committee and plans to work with InterSurgeon
November 2019
NGO platform launched and other membership categories expanded to include all members of the surgical team
May 2019
Collaborative partnership created with the G4 Alliance and InterSurgeon commissioned to develop NGO platform
March 2019
InterSurgeon achieved Charitable Status
(Charity Commission for England and Wales. Registered Charity number 1182677)
January 2019
Adult Neurosurgery and Urology added as membership categories to website
December 2018
Joint Pediatric Section of AANS/CNS pledge support for InterSurgeon
March 2018
InterSurgeon goes live for Paediatric Neurosurgery
September 2017
Novagram commissioned to brand and develop website.
April 2017
International Symposium of the American Association of Neurological Surgeons (AANS) in Los Angeles. Theme: Global Neurosurgery.
Jim Johnston presents Collaborative partnership between UAB and Vietnam and use of tablet-based merged reality technology for neurosurgical mentoring.
Discussions including Sanjiv Bhatia, Kee Park, Tony Figaji ,Walt Johnson, Matthew Davis and Michael Dewan propose creation of an interactive web platform to facilitate collaborative partnerships in global surgery.
May 2016
First GICS Meeting Royal College of Surgeons London
William Harkness, President elect of ISPN attends